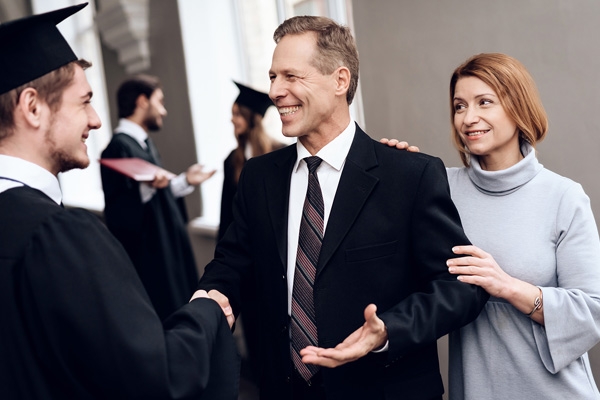 Dear Parents and Guardians,
Welcome to the National Academy of Professional Studies (NAPS). As a parent we know that one of the most important decisions you make is about the education of your child and loved ones. Parents educate children as an investment for their future and to ensure that they are able to make contributions to society as responsible professionals and citizens. At NAPS we know that when parents commit to send their children and loved ones to an educational institution, they put their trust in the institution as partners in helping to shape the future of their loved ones. NAPS takes this trust and partnership seriously. Our Academy is dedicated to our students. We put our students at the centre of what we do and make them object of what we do. The success of our students is the success our Academy.
We look forward to welcoming students from all over the world to become part of our learning community in beautiful Sydney. NAPS' staff are working to ensure a safe and supportive environment for all our students. We are committed to getting to know each student and to working with them to ensure they can develop the knowledge and skills required for a secure and prosperous future.
Our goal is to open the door for our students to a wide variety of careers in many nations around the world.
Our courses are accredited by the same Government authority which registers Australian universities. However, our significantly smaller class-sizes mean we are able to provide a much more engaging and helpful learning experience.
We currently offer two courses: a Bachelor of Business (Accounting) and a Bachelor of Business (Islamic Business).
We currently offer two courses: a Bachelor of Business (Accounting) and a Bachelor of Business (Islamic Business). Whatever course a student chooses we are committed to providing a welcoming and motivating environment to bring out the best in our students as future professionals
Employers, particularly in international corporations, government agencies, import/export businesses and the not-for-profit sector, will be seeking leaders with a good knowledge of business and accounting. They will need the types of graduates NAPS produces. We are pleased to be able to contribute t the future of our students as leaders and professionals.
Demand for business graduates is forecast to be especially high in emerging economies, many of which follow Islamic Business practices. NAPS Accounting students can choose to study Islamic Business electives or can specialise by choosing the Islamic Business course.
We hope our website contains all the details you need to help you and your child or ward make this vital decision about their future. If you are ever in Sydney, we encourage you to visit us and our campus.
Through our various communications we will keep you up-to-date with developments as we work hard to develop a world-class educational institution dedicated to education for the professions.
If you have any further questions, please contact our Student Services team for a prompt response at studentservices@naps.edu.au.
Warm regards,
Prof Sam Blay
NAPS President and CEO