Local Leadership with International Expertise
NAPS offers access to experienced professionals with expertise in the global marketplace.
NAPS President and CEO Professor Sam Blay
Prof Blay is one of the founders of NAPS. He is the Academy's inaugural President and responsible for all academic matters and the Academy's early administrative development. Prof Blay has extensive experience academically and as a manager in both the public and private higher education sectors. He has also worked internationally, including as a United Nations legal education consultant and Rule of Law specialist in Laos, Somalia, Vietnam and Sudan. He has taught as a visiting professor in China on many occasions.
Prof Blay was Deputy Principal (Academic) at the Top Education Institute, and played a central role in establishing the Sydney City School of Law, where he routinely dealt with the complex balance between academic and business imperatives whilst ensuring academic integrity.
He is also former Dean of Law at the University of Tasmania, and former Professor of Law and Director of Post Graduate Programs at the University of Technology, Sydney (UTS) Australia. He is currently the Rapporteur for the ASEAN Intergovernmental Commission on Human Rights Study on the Right to Peace. He is also a member of the China International Economic Trade and Arbitration Commission (CIETAC). He is a former member of the Migration and Refugee Review Tribunal.
NAPS Chief Operations Officer Matrika Bimoli
As the Chief Operating Officer, Mr Bimoli oversees the Academy's business operations, ensuring that best-practice financial and operational procedures are in place, followed and updated.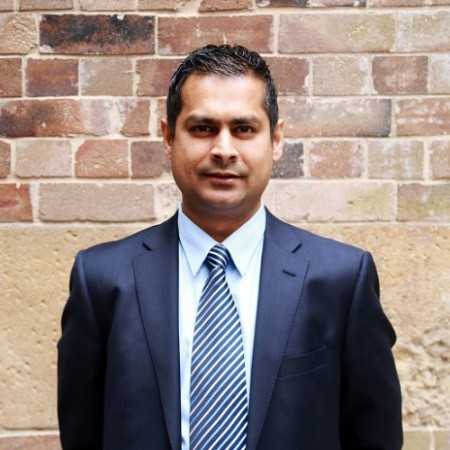 Mr Bimoli has extensive experience in the effective and efficient management of international students. He successfully established the registered training organisation, the Australian Harbour International College (AHIC) in Sydney's CBD. Under his leadership as Managing Director/Principal Executive Officer, the College has grown in only four years to employ over 45 staff and academics, and to cater for over 1100 students. His role at AHIC has developed his strategic planning, financial and staff management skills, which he is now using to ensure the stability and growth of NAPS.
Mr Bimoli came to Australia from Nepal as an international student in his 20s, earning a Bachelor of Information Technology with Distinction (CQU). His positive experience reinforced his belief that a quality education was vital for security and success. His passion continues to be to provide that opportunity for others.
Prof Blay and Mr Bimoli lead an experienced team of academic and support staff committed to meeting students' needs.
Read more at NAPS Organisational Chart.